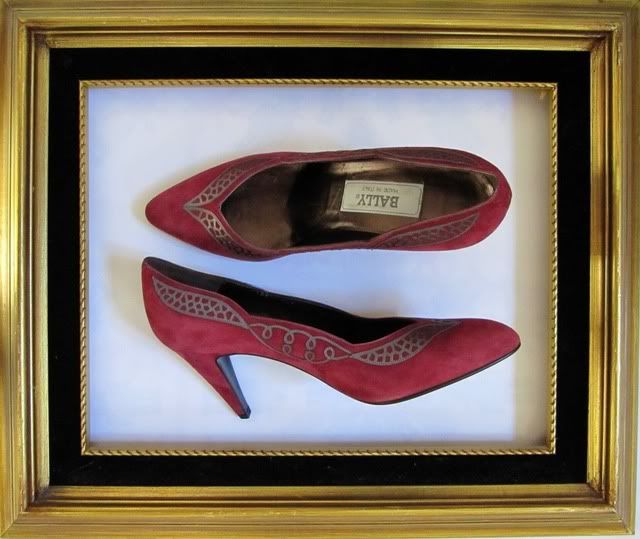 I never really considered myself a shoe person. I remember my mom taking me shopping for new shoes as a kid and having the cute & very cool sales boy help me fit into my soon to be new pair of Vans. The cute boy kneeling at my feet, (just like Cinderella) sweetly takes off my shoe...only to reveal a sweaty, stinky, dirt ridden, crusty foot...pan camera to my pink, horrified face. There was
obvious
discomfort to both parties...thus began my nightly, rigorous feet washing regimen.
Anyway, time passed, I have clean feet now. And somewhere in between my Vans shoe experience and now, I grew an affinity and great appreciation for shoes. Shoes protect my feet and my feet take me places. I've also become a believer that the right shoe can change the look and feel of a whole outfit...and at 5'3, I'm not opposed to the extra boost in height and confidence a nice heel gives sometimes.
Annnnyways, I stumbled across these vintage Bally pumps while killing some time at a thrift store in Fullerton. They're not quite my size but they were in such great condition, I couldn't pass them up. And till I can figure out what to do with them, I decided to take them out of my trunk and post them up here for all to enjoy.