I was thrilled when my friend, Genie from
Petit Plume,
asked me to help style her Spring photo shoot. (Really?! Cool!) She continued to knock my socks off when she told me that the wonderful folks at
threadsence.com
would let us pick pieces from their website and borrow them for the shoot. (!!!) I've been a fan of threadsence (their stuff is so versatile) for quite some time; I was excited to say the least. I quickly got to 'work' and picked some fun things from their websites. Here are some of my faves...stay tuned to see how they were styled.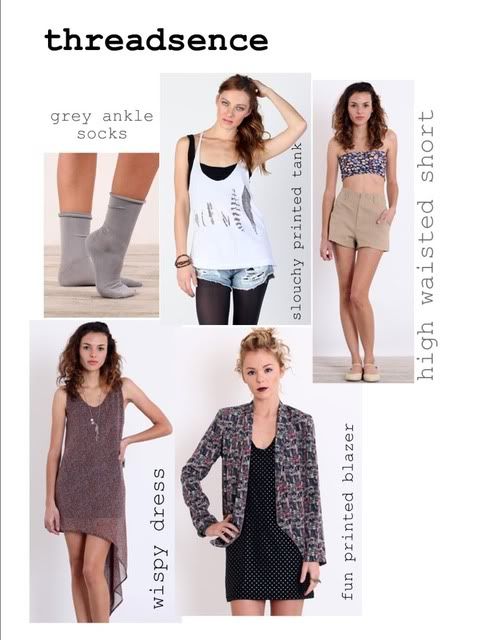 Asymmetrical Dress
$38
High Waisted Shorts
$30
Abstract Art Printed Blazer
$37
Feather Tank
$33
Grey Socks
$10