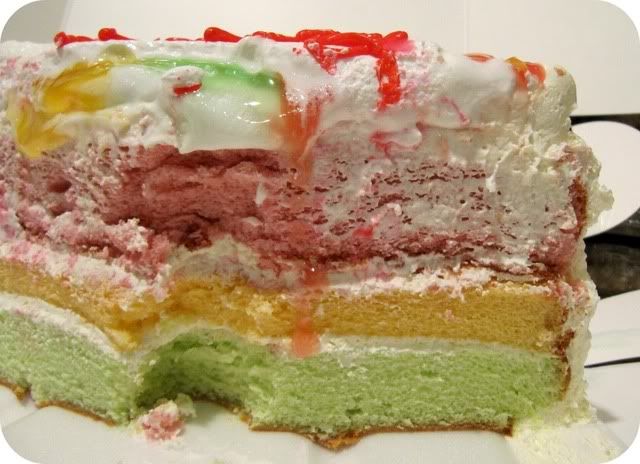 {Hawaiian Paradise Cake from
King's Hawaiian Bakery
in Torrance, CA...light, fluffy, perfectly sweet...and quite possibly the best birthday cake I've ever had}
I celebrated my 26th birthday today. The weekend festivities were full and well spent with some of my favorite people in the world. (and please excuse me...may I gush for one moment? my special friend aka my man aka Abe...you are great and I am one lucky fish.)
So as birthdays and new years would lead, I decided to make yet another list. I'm sure I'll be adding and editing along the way, but here goes...things to do this year:
*pick up guitar, piano, and/or the skateboard
*learn 10 Korean recipes (learn a kale salad recipe too)
*turn something old into something new
*travel to a place I've never been
*take my parents on a vacation
*take French and/or Spanish classes
*and lastly, blog more. Starting this blog has been something I've wanted to do for a long time. And though 'challenging' at times, it's been fun more than anything else. So thank you for visiting/reading, inspiring content, and indulging me with your comments and good cheer. A wise friend's words come to mind and remind me to, "always stay grateful"...and that I am. Cheers.