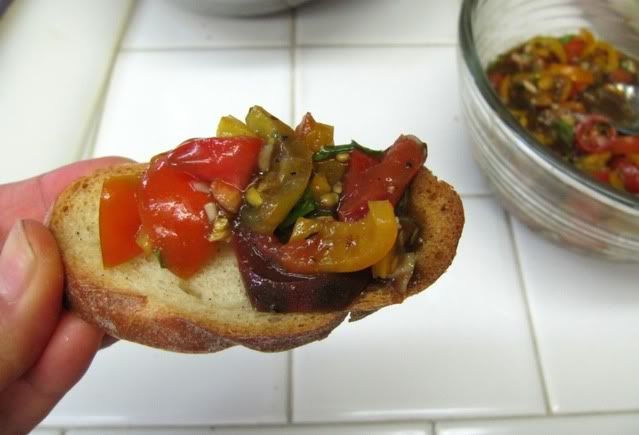 This is one of my favorite recipes of all time. The ingredients are simple and it is nearly impossible to get wrong. All you need is:
1 16oz box of mini heirloom tomatoes (got mine are from Trader Joe's--love you). This would work with regular tomatoes, but I love the color and sweetness of the mini heirlooms
1 tablespoon extra virgin olive oil
2 tablespoon good quality balsamic vinegar
3-4 leaves of basil chopped
3-4 cloves of minced garlic
S+P to taste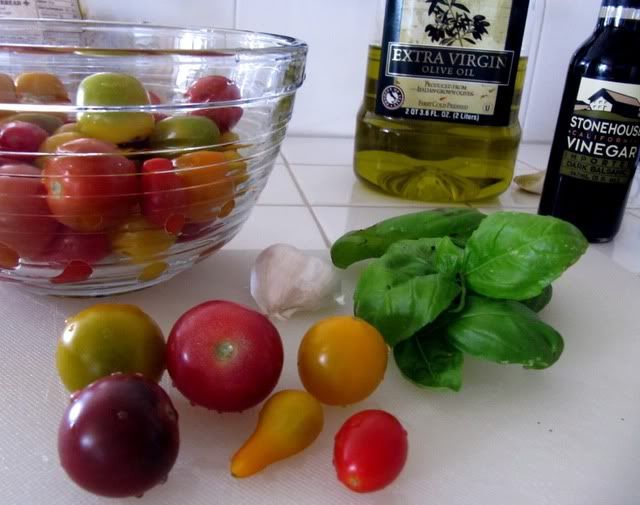 1) Chop tomatoes.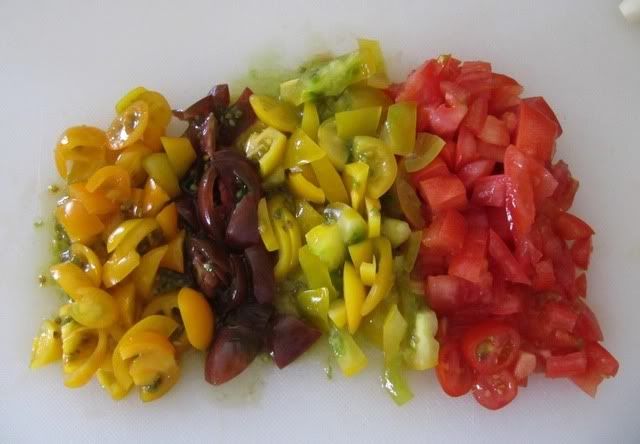 2) In a separate bowl, mix balsamic and olive oil. Add garlic, basil and S+P. It's not a lot of liquid, but the tomatoes will add more.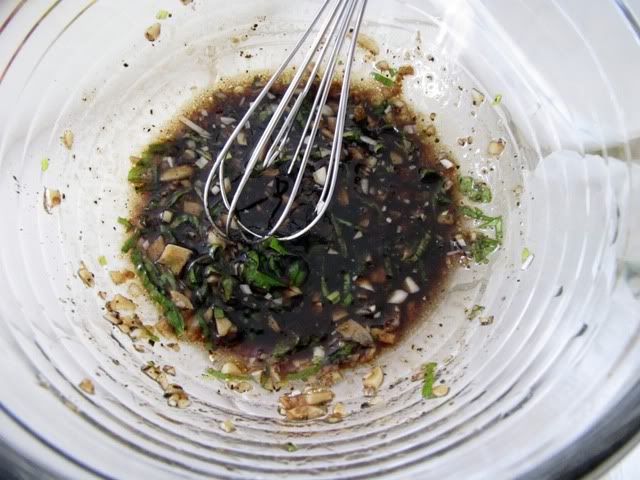 Add chopped tomatoes and S+P if needed. Garnish with a sprig of basil and serve with crackers or crostini.