I love Thai food--papaya salad, chewy noodles, spicy, complex flavors, family style eating with lots of friends. (I think I just decided what's for dinner tomorrow).
I never ventured to cook Thai food at home--it always tasted to difficult to try. But after taking a cooking class on my last trip to Thailand, I was surprised to find that it's not as complicated as I expected.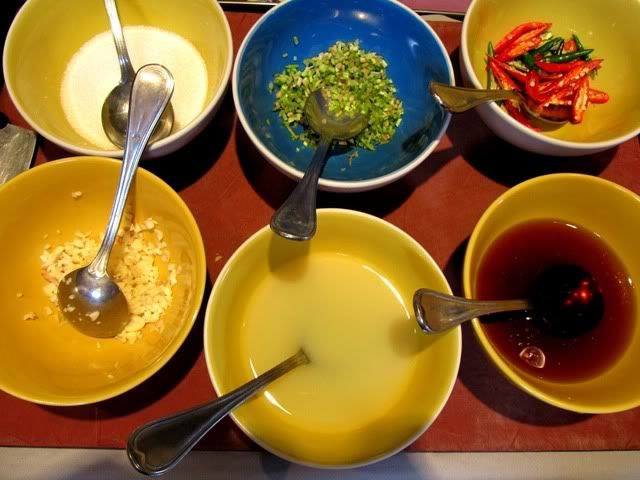 For this Spicy Beef Salad, you'll need:
1/2 lb grilled beef filet
1-2 pieces of broccoli stalk
1-2 cucumbers
Sauce:
6 tbsp fish sauce
4 tbsp sugar
10 hot chilis or red chilis (use less if you'd like it less spicy)
4-5 cloves minced garlic
2 tspn coriander root (if you can't find coriander root, you can substitute with 4 tsp chopped cilantro stems)
8 tbsp lemon juice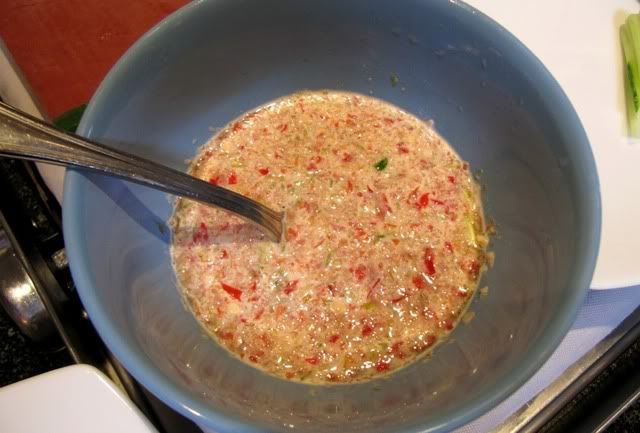 1) Heat oil in a pan. Grill beef to your liking.
2) Blend all the sauce ingredients in a blender till it looks like above
3) Slice beef, broccoli, and cucumber and arrange on a serving dish
4) Top beef with sauce and garnish with cilantro. Light and satisfying. Enjoy!