I got this recipe from my current favorite cookbook--
David Lebovitz'

Ready for Desserts
. I like that it has some traditional recipes (biscotti, chocolate chip cookies, pie tarts) but also a sleuth of fancy named yet non-pretentious recipes--all very easy to follow. I've earmarked several of them including passion fruit pound cake, Pineapple + Ruhbarb and Raspberry Cobbler, and Banana Cake with Mocha Frosting and Salted Candied Pecans (say whaaaat!?) The talented Mr. Lebovitz is also incredibly charming in his writing. Each recipe has a story which makes this a really fun cookbook to follow. He is currently living la vie en rose in Paris and blogging his tasty adventures
here
.
Anyways, back to the cookies. I love them. The ingredients mirror that of a macaron, but these are meant to be a more crispy. I cook them to be a little chewier (see below), but regardless of how you do it, these little things are quite possibly the perfect treat.
1 cup Almond grounds (almond flour)
1 tspn all-purpose flour
1/2 cup powdered sugar
2 large egg whites (at room temp)
Pinch of salt
6 Tbsp granulated sugar
1 tspn almond extract (or vanilla extract if you don't have almond on hand)
Preheat oven to 300 degrees; line baking sheet with silpat or parchment paper.
In a bowl, mix almond flour, flour, and powdered sugar.
Whip egg whites + salt until frothy; add sugar 1 Tbsp at a time until mixture forms stiff peaks.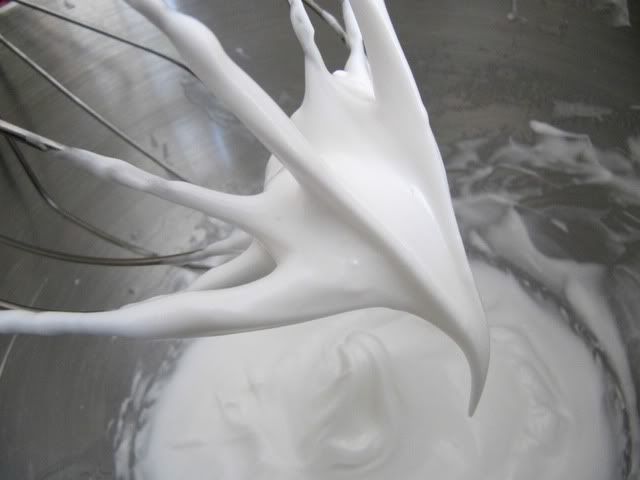 Sprinkle the dry ingredients (one third of it at a time) into the egg white mixture and fold together with a rubber spatula. Stir in the almond extract with the last third.
Fill a freezer bag with the batter (or a pastry bag if you've got one), close and snip one of the bottom corners off (about 1/4"). Pipe batter into 1.5-2 inch diameter cookies, about 3/4 inch apart. I've made these in several different shapes and sizes. If the baking pan is warm or if you let it sit for a few minutes, the tops will smooth over, which will make for a prettier cookie.
These Italian cookies are meant to be crisp, but I prefer to underbake them for more of a macaron texture and chewiness--about 12-14 minutes (rotating halfway between). Remove from heat, and allow the cookies to cool on the baking sheet before removing with a spatula. (Otherwise they'll stick and break on the sheet).
For crisper cookies, bake for 20 minutes (rotating halfway between) and let dry in the oven for 10 minutes.