I made that
Peanut Butter granola
. (Bear with me. I have a whole bag of rolled oats to finish in the pantry. I promise my next recipe will not resemble granola in the slightest).
I didn't have any wheat germ but added some chocolate chips instead--I figured the health benefits were somewhat similar........... If you wanted to do the same, I recommend tossing them in while the granola is still warm. The chocolate will get all melty and bind some of the bits and you'll end up with more clusters. I used chunky peanut butter so didn't add any more chopped peanuts, but I think chopped honey roasted peanuts would have tasted great in the mix as well.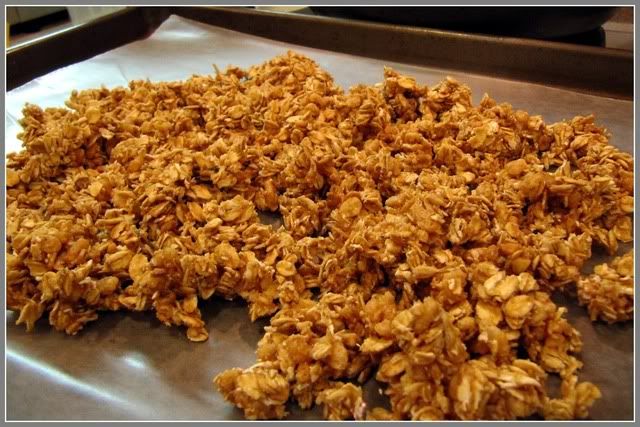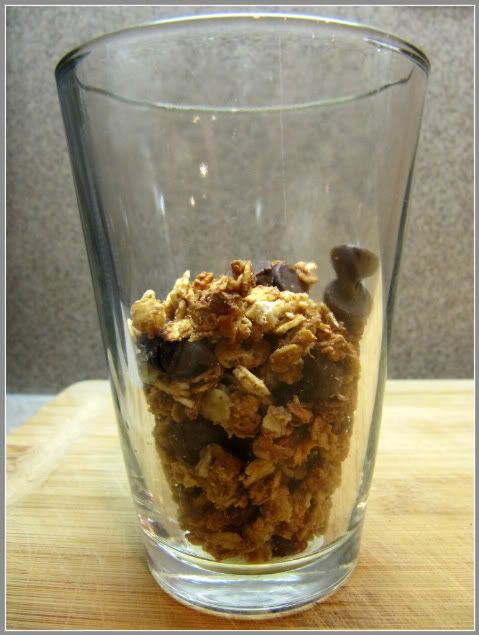 For a complete breakfast, add a glass of milk and some chopped bananas and enjoy.
And since I had just opened a big bag of cereal (to only use 1/4 cup) I made some peanut butter rice krispie squares. Just make the treats as you normally would; before adding the cereal, melt in a few spoonfuls of peanut butter to the marshmallow mixture. Tasty and satisfying.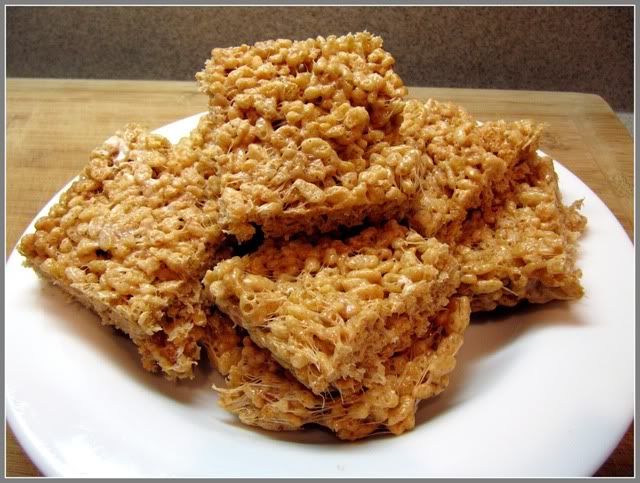 (If you're looking for more of a traditional granola or companion for your Greek yogurt, this one's still my fave
recipe
).